Best in Banquet Booking for Exclusive Events, Priceless Memories.
Banquets Booking is one of India's largest and most trusted Wedding Company, connecting engaged couples with local wedding professionals, including Wedding Venues and Vendors around Delhi NCR.
Why Choose Banquet Booking?
We've had an amazing experience in planning, organizing and fulfilling our client's fairytale wedding stories and we are now poised to chart out a whole new growth story. We make our best to make your event memorable and unforgettable
Plan The Perfect Day For You!
Create lasting memories at a Banquet Booking in Delhi that exudes the most picture-perfect banquet arrangement, meticulous embellishments, and the warmth of unrivaled hospitality.
With a history of years of experience, banquet booking is a renowned luxury banqueting destination that has been successfully delivering the most amazing leisure experiences for a variety of occasions.
Make the most of your special occasions in the lap of luxury at a premier banqueting location with state-of-the-art amenities and mouth-watering food. Our banquet is known as the best banquet for weddings and we have the top Wedding Banquet Halls in Delhi for an amazing experience.
Relax as We Create a Lifetime Experience!
Making Memorable Moments
For weddings, engagement parties, goodbye parties, birthday parties, wedding anniversaries, business gatherings, and much more, banquet booking offers spectacular banquet venues. The several locations, which range from lavish & Small Party Halls in Delhi to adaptable outdoor party grounds, are large enough to easily handle small to medium-sized parties. banquet booking place is opulently decorated and lends an air of nobility to your celebrations.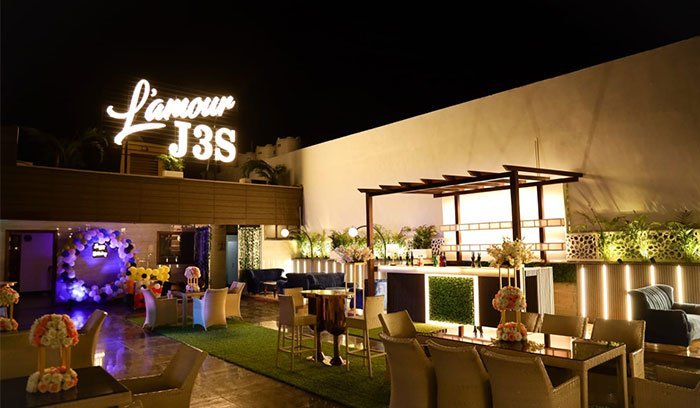 Banquet Halls in Delhi
,
Banquet Halls in Alipur
,
Banquet Halls in Ashok Vihar
,
Banquet Halls in GT Karnal Road
,
Banquet Halls in Mukherji Nagar
,
Banquet Halls in Peeragarhi
,
Banquet Halls in Pitampura
,
Banquet Halls in Rohini
,
Banquet Halls in Wazirpur
,
Birthday Party Banquet Halls in Delhi
,
Farm House & Resorts
,
Small Party Halls in Delhi
,
Wedding Banquet Halls in Delhi
Luxurious Wedding Venue Banquet Booking
One of the most opulent wedding and event venues in the city is Banquet booking which is a Banquet Hall in Delhi. The elegant and spectacular architecture, as well as the knowledgeable staff, will make you appear like royalty on your special day. It includes luxurious accommodations that are well-maintained and equipped with a seasoned hospitality staff to care for your every need.
1. By scheduling a banquet, one can enjoy their significant occasion, improve their well-being, and start their new adventure feeling completely at ease and revitalised.
2. We provide you with a range of services that may be intended to guarantee that your wedding and event celebrations go off without a hitch and that you and your wedding guests can have the time of your lives.
3. We provide you with lavishness, statement art, and refined elegance, all while providing you with first-rate amenities and services.
4. This location will fully enthrall you with its amenities, eco-friendly ambiance, and celebrations that they help to make for each wedding and event.
BanquetBooking.in Delhi's Best Banquet Booking Website
We are a spectacular location for all of your party and event planning requirements. We are the best option if you're looking for a fantastic location with a heart-of-the-city route, exceptional ambiance, and veg-non vegetarian in-house catered food. If you are looking for banquet hall near you, contact us right away, and we'll get started planning the event right away!